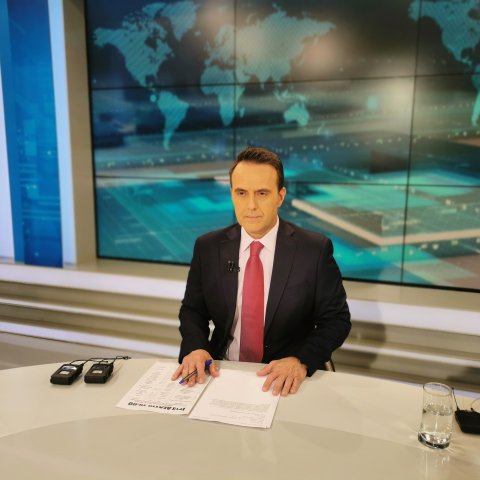 He was born and raised in Thessaloniki. He studied Journalism and Broadcast Production Organization at North College. Specialization in digital technology and New Media. He has been engaged in journalism since 1990.
He has been working at ERT - ERT3 since 1992.
From 1992 until today he has been employed as a reporter, presenter of news shows, presenter of news bulletins, editor-in-chief of news shows, Director of Thessaloniki Magazines, correspondent for ERT1, missions all over Greece and abroad.
From 2004 – 2006, Head of Radio News ERT3
From 2006 – 2010, Director of Radio ERT3. During this time, he carried out international collaborations with the State Radios of Romania, Bulgaria and Cyprus.
From 2011 – 2013, Management Consultant for Regional Development of ERT3.
Editor-in-Chief of ERT3 News Broadcasts since 2016
Editor-in-Chief of ERT3 News Bulletins since 2019
From September 2021 until today, Head of Regional News and Reporting ERT3.
Brilliant presence in social issues by organizing events for the environment but also with a road safety campaign in collaboration with the Ministry of Transport.
In 2009 he received an honorary distinction from the Kilkis Police Department for his general assistance in road safety matters.
Member of the Union of Editors of Daily Newspapers of Macedonia-Thrace (ESHEMTH), since September 1999.
He has two children.