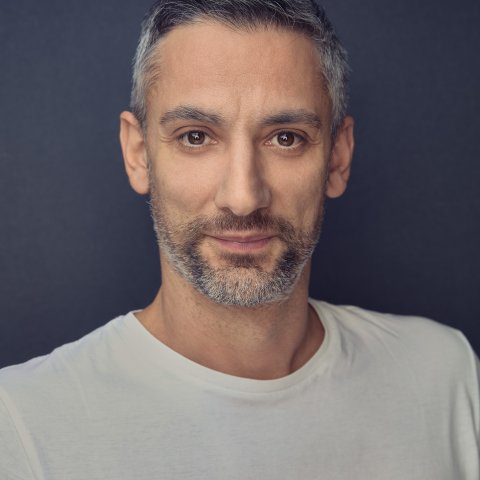 Vangelis Liakos was born in Thessaloniki in 1976; he lives and works between Thessaloniki and Athens. He studied Graphic Design with Typography (BA Hons) at the University of Plymouth, and earned a Master's degree from the Department of Media, Communications and Cultural Studies of Goldsmiths University of London, with a specialization in photography. 
In 2000, he co-founded Beetroot design agency together with Alexis Nikou and Yiannis Charalampopoulos. In the 20-plus years since, Beetroot has been a leader in the visual communication and creative design sector. The numerous distinctions that Beetroot is awarded each year in prestigious international events include the ADC*E Awards (Art Directors Club of Europe) in 2016, the Grand EBGE (Greek Design and Illustration Awards) in 2006, 2008, 2010, 2012, 2016, 2018, 2020 and 2022, the Grand Ermis and Agency of the Year at the Ermis Awards in 2015, 2017, 2018, 2019, 2021 the prestigious Red Dot Design Agency of the Year Award as the best visual communication agency internationally in 2011, the superior distinction Design Agency of the Year at the European Design Awards in 2008, and several distinctions each year at the D&AD, Dieline and Pentawards. 
Vangelis is instrumental in the various shows of visual artwork created and exhibited by Beetroot. Among them, the show entitled "Monsters of Greek Mythology" was first presented in 2011 in Berlin and has since then travelled to several museums and exhibition spaces in Greece, Europe, and the USA; it is continuously expanded with the addition of new mythical creatures and interactive activities. Vangelis has given talks as an invited speaker at design schools, universities, and conferences.