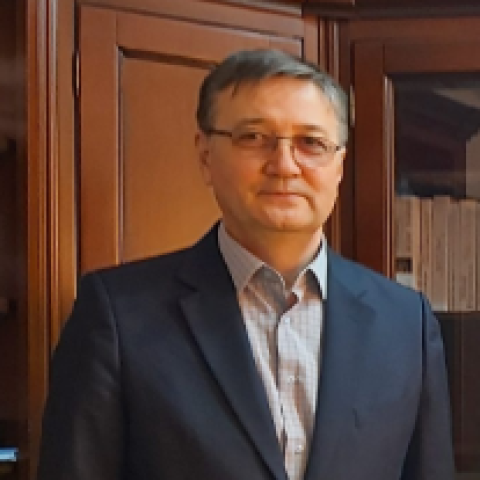 Since 2021, a member of the National Consultative Council for Sustainable Development, under the General Secretariat of the Romanian Government, being responsible for the Sustainable Development Goal 7 "Clean Energy".
Main field of research: Multi scale thermo-fluid modeling, Analysis and optimization of complex energy systems, Renewable Energy Sources, Multi Criteria & Multi Scale Methods on Sustainable Development, Sustainable Transport Systems.
Main achievements: 95 papers, 12 books (as author or editor), 2 registered patents (Germany), 1 registered patent (Romania).
Affiliations:
• Member in the European Technical Committee CEN/CLC/JTC 6 Hydrogen in Energy Systems since September 2019
• Member in the ECHA Expert Group on Nanomaterials, since April 2019
• Member of the Scientific Council of the International Centre of Heat and Mass Transfer, since 2008
• Member of the Technical and Scientific Committee of Romanian Association of Water, since 2013
• Chair of the Scientific Committee of the Cluster MEDGreen specialized on ecotechnologies and alternative energy sources, Romania, since 2015
• Chair of the Scientific Committee of Fuel Cell & Hydrogen – Joint Undertaking (FCH2JU), Brussels, 2015 - 2017
Honors:
• Honorary Professor at Zaporozhye National Technical University, Ukraine, 2015
• Honorary Professor at Crimean Engineering & Pedagogical University, Crimea, 2010
• Knight of the National Order "Star of Romania", 2000