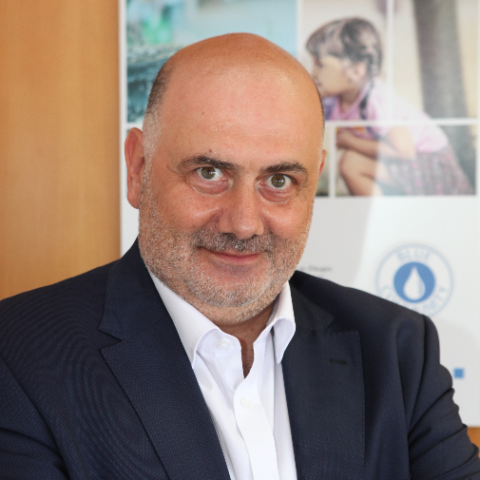 Graduated from the German School of Thessaloniki and obtained his Diploma in Mechanical Engineering (Aristotle University, 1989), his MSc in Energy Conservation and the Environment (Cranfield University, 1991) and his PhD in Mechanical Engineering, specializing on solar thermal systems (Aristotle University, 1994).
He is since 1998 Professor for Energy Systems at the Department of Mechanical Engineering of the Aristotle University and since 2013 Director of the Process Equipment Design Laboratory. His research interests lie in the fields of (a) Energy conservation and renewable energy sources, (b) Energy and environmental design of buildings, and (c) Energy resources management. He has coordinated more than 65 research projects and has published more than 135 papers in peer reviewed journals and 320 in conference proceedings.
He is Associate Editor of Energy and Buildings and since 2015 Visiting Professor at the Technical University of Hamburg, Germany.
From 2014 to 2018 he was Vice-President of academic affairs of the Open University of Cyprus.
Since 2022 he is Board Member of the German-Greek Chamber of Industry and Commerce.
Since August 2019 he is Chairman of the Board of EYATH S.A. – Thessaloniki Water Supply and Sewage Company, listed at Athens Stock Exchange.