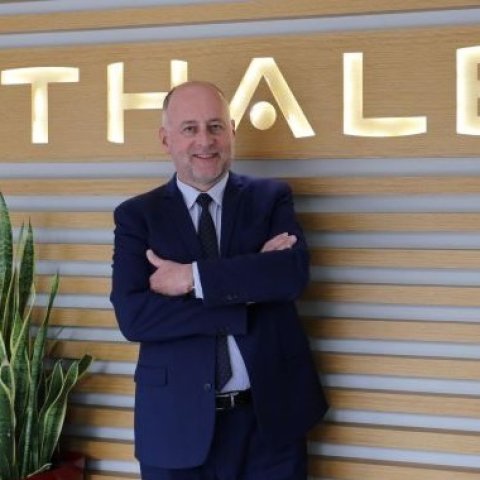 Patrick Defranoux is Thales Country Director GREECE, CYPRUS & CEO of Thales HELLAS, appointed early September 2019
Patrick Defranoux began his career in naval & defense domain, within NAVAL GROUP & DGA, working on strategic submarines programs with French MOD.
 In 1995, he was appointed as CEO of UDS International, Joint Venture company between DCNS and Thales, working on submarine export projects on a worldwide basis.
Early 2004, P. Defranoux joined Thales, as M&S Director for France for the Naval Division.  
Mid 2011, he moved to Thales International, as Thales Country Director in Middle East.
In 2014, Patrick Defranoux moved to Seoul and was appointed as Thales Vice President, Country Director and CEO of Thales Korea.   
Patrick Defranoux was elected as President of French Economical Counselors (CCE) for Korea in February 2017 and as Vice President of CCE in Greece since mid-2021
For educational background, he graduated in France in 1984 from Ecole Polytechnique and retired from French MOD as Armement General (Ingenieur General de l' Armement)
Patrick Defranoux is married and has one daughter