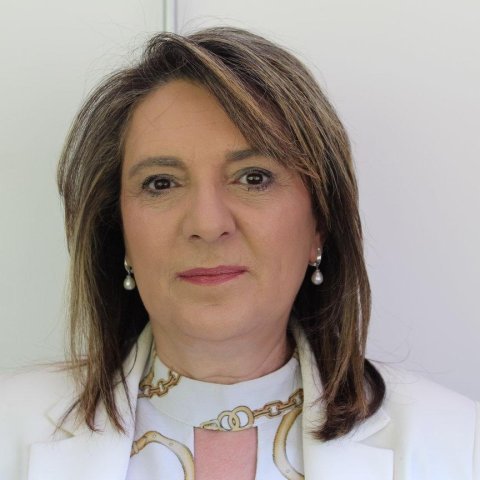 Olympia Teligioridou: born in Kastoria on 25th October 1966.
She has a degree in Veterinary Science of Aristotle University of Thessaloniki and in School of Humanities, Department of European Civilization of Hellenic Open University.
She is a member of the Greek Parliament for Kastoria for the party of SYRIZA-Progressive Alliance since September 2015. She served as Deputy Minister of Rural Development & Food from August 2018 to June 2019.
She is Deputy Head of Rural Development & Food for Syriza–Progressive Alliance Parliamentary Group.
 She is member of the Political Secretariat of SYRIZA-Progressive Alliance, Head of Agricultural Policy and member of the Central Committee of SYRIZA-Progressive Alliance.
She is a member of the standing Committee on Production & Trade, of the Special Permanent Committee on Greeks Abroad of the Greek Parliament, of the Parliamentary Assembly of the Black Sea Economic Cooperation (PABSEC) and since 2019 she has been the secretary of the Friendship Parliamentary Group Greece-Israel.
She was the Chairman of the Parliamentary Friendship Group Greece-Chile and a member of the Standing Committees on National Defense and Foreign Affairs and on Armament Programs and Contracts.
She practiced the profession of veterinary in Kastoria and is a volunteer veterinarian at the Wildlife and Bird Care Station of Western Macedonia, the Kastoria Kennel, the Hellenic Ornithological Society and ARKTOUROS. She is also a member of the Hellenic Veterinary Association and GEOTEE.