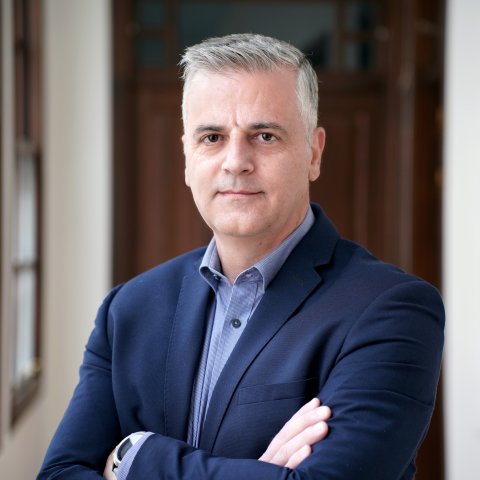 Makis Spyratos has strong expertise in the fields of business development, strategic planning, sales & marketing and contract negotiations with international and governmental organizations. He has working experience from various countries and the last four years he is based at UAE.
He carries experience in diverse businesses including waste management,  shipping industry, consumer electronics, and industrial equipment.
Prior to joining Polygreen, Makis headed commercial department of ZMS which double the revenues of industrial equipment and extended sales network to new market channels internationally.
In Polyeco SA, he developed the market of various countries in South-East Europe while he achieved contracts with private sector customers, international organizations and governments  

In Polygreen Middle East at UAE, Makis Spyratos leads the business development department in the region in the following business sectors:
−Industrial & Hazardous Waste Management on the principles of circular economy
−Marine Pollution Services Management
−Oil Spill Response Services
−Port and Terminal Services