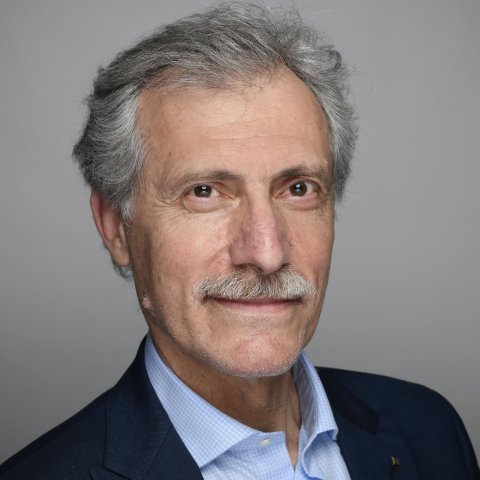 Born in 1959 in Florence (Italy), Telecommunication Engineer, with an experience gained in over 30 years within Mobility Services & Tolling Technology, Network & IT Services and  Business Development.
After graduating in telecommunications, he began his experience as Network Engineer in Autostrade Group in 1986, where in 1992 designed the Telepass device for dynamic tolling system in Italy and first in Europe.
He has been Network Services Director (1997) and later Managing Director (2002) in Autostrade Telecomunicazioni S.p.A., contributing to implement the first alternative Fiber Optic Network in Italy, fully built on the ground of the highways, opening the competition after the liberalization of the TLC sector 1998.
In the period 2003-2010 left Autostrade Group and he was appointed as CEO in Infracom Network S.p.A.  (a North-East Italy telecommunication Company) with  over 100 Mio€ of revenues from wholesale TLC market, ICT services and Infrastructure.
He was again in Autostrade Group in 2011 as Managing Director of Ecomouv DB (Paris, France), a company   founded By Autostrade, Steria Thales and SFR as a SPV to Design, Planning and Implementation of a nationwide Tax System (called "ECOTAXE") applied to every Heavy Vehicle in France (local and foreign) based on a satellite detection system installed on board each truck.
During the period 2015-2020 he was Board Member of ETCC (Electronic Transaction Consultants Corporation (Dallas , USA)  a company specialized in Tolling systems that delivered  the first all-electronic, open road tolling (ORT) facility in the USA.
in the period 2011-2015 he has been Managing Director of Autostrade Tech (Rome, Italy),  recently rebranded as Movyon S.p.A., a company fully owned by Autostrade Group, addressed to Tolling Technologies and Mobility Platforms.
During the last few years, he has focused on international business development of Movyon (Egypt, Americas, France, Greece, etc) following the establishment of Movyon Mexico.
Currently he is Business Director of EMEA Region in Movyon S.p.A. and he was recently appointed as Chairman of Movyon South East Europe SA, a Greek company with the aim to provide  traffic management platforms and solution for mobility Service Providers and Highways in Greece and Mediterranean Area.
Movyon S.p.A. (Italy) is a leading player in the development and integration of Intelligent Transport System, Tolling and Infrastructure Monitoring solutions and the Center of excellence for research and innovation of Autostrade per l'Italia Group, one of the most important Highways Concessionaire in Europe.
We operate in Greece and Mediterranean Area by our Movyon South East Europe SA , providing cutting-edge edge technologies for monitoring and managing road infrastructures, traffic and safety, for toll payment, for smart roads and for smart cities.
 We support road and motorway infrastructure operators, public administrations and service providers, enabling them to guarantee the community an intelligent, sustainable and safe mobility.