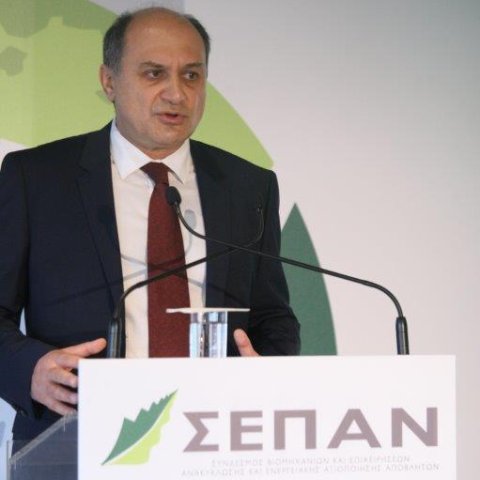 Dimitrios Kontaxis has marked a career spanning more than 25 years in the oil sector specializing in downstream operations of fuels and lubricants.
He has accumulated experience in the field of Circular Economy mastering the field of waste management and the foundation of the Extended Producer Responsibility (EPR) System for waste lubricant oils in Greece, which has been internationally recognized as a best practice in the European Union. He has served for 5 years (June 2017-June 2022) as the Chairman of the Board of Directors of SEPAN-the "Federation of Recycling and Energy Recovery Industries".  
Dimitrios Kontaxis is the General Manager of Waste Management division of Motor Oil and the Vice President of SEEPE-the "Hellenic Petroleum Marketing Companies Association".
He has studied Chemical Engineering and Economics at the University of Massachusetts at Amherst.