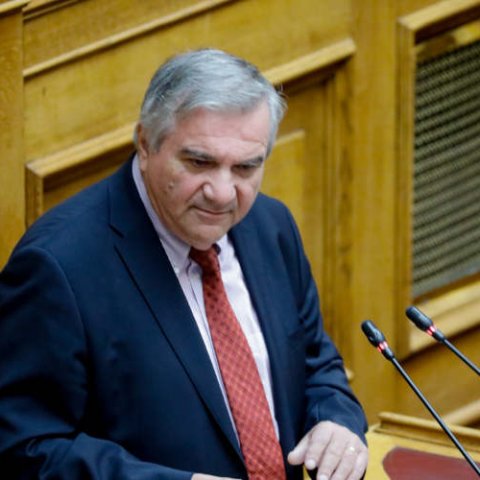 Brief

curriculum

vitae
Born in Thessaloniki in the year 1956.
He is married to Elisavet Symeonidou and they have two daughters.
Profession: Attorney at Law.
Studies: Faculty of Law of the Aristotle University of Thessaloniki. Post-graduate studies on Criminal Law.
Foreign Languages: English.
Parliamentary activities
Parliamentary Spokesman of PASOK from March of 2004 until August of 2007. He was designated again Parliamentary Spokesman of PASOK following the elections of September 16th 2007. He is elected member of the Parliament since 1981.
Political – social activities
He served as minister of Macedonia – Thrace from 7.7.2003 until 10.3.2004. Furthermore, he served as Assistant Minister of Internal Affairs and Public Order from 25.7.1985 until 25.4.1986, Assistant Minister of National Education and Religions from 9.9.1988 until 18.11.1988 and from 18.11.1988 until 29.11.1988, deputy Minister of Internal Affairs, Public Administration and Decentralization, from 15.9.1995 until 22.1.1996 and Minister of Transportations and Communications from 22.1.1996, until 2.9.97 when he offered his resignation. Member of PASOK since 1974 and official of the Student Movement in Thessaloniki (1974-1978). In 1984 he was elected member of the Central Committee of PASOK. He was re-elected in 1990, in 1994, in 1996, and in 1999. Minister of Justice, Transparency and Human Rights from October 2009 until June 2011. Minister of Interior from June 2011 until November 2011. From July 2019 is member of the Parliament of the first (A) district of Thessaloniki of PASOK – KINIMA ALLAGIS.