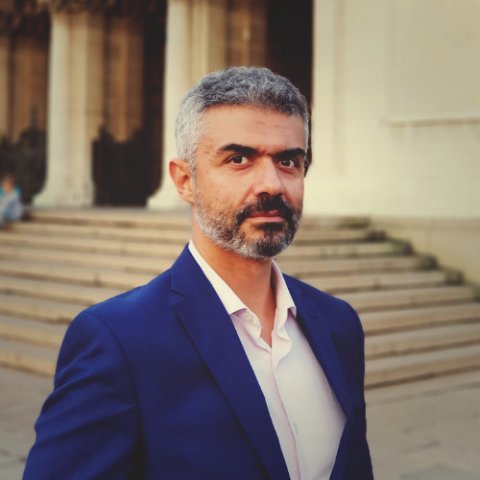 ---

Vassilis Stamatopoulos graduated from the Department of Electrical and Computer Engineering at the National Technical University of Athens and completed an MSc and a PhD with scholarship at the Strathclyde University in Glasgow. He has three years of university teaching experience in computer science and medical informatics.
He has served as the National Contact Point for "Secure Societies" priority of Horizon 2020, mandated by the General Secretariat for Research and Innovation and the European Commission. 
He has worked for 12 years with the Foundation for Research and Technology Hellas as a technology transfer and innovation manager consultant, and as a security and privacy expert.
He is the cofounder of startup "Fraud Line Whistleblowing Services" with main focus the establishment of whistleblowing procedures and on-line reporting platforms for large enterprises and organizations, strengthening a culture of integrity. Its client basis includes large Greek Enterprises, with a multinational presence. Fraud Line is a member of the Federation of Hellenic Information Technology & Communications, Enterprises (SEPE) and a member of the Elevate Greece National of Start-up Register.
Since 2018, Vassilis Stamatopoulos  is a regular member of the Research Ethics Committee  of NCSR Demokritos.