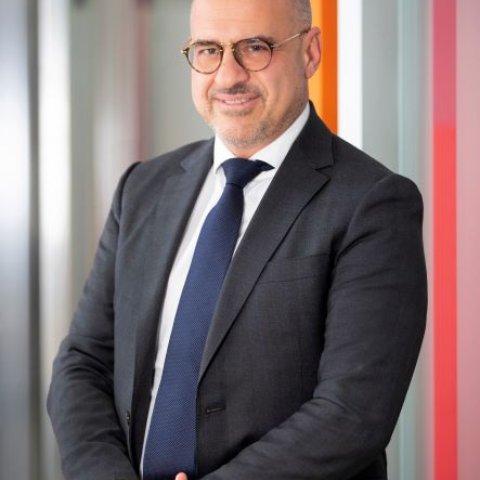 ---

George is a Partner of PwC Greece who is the Leader for Clients and Markets, by addressing growth strategy formulation and business development  in a vertical Industry context and by working with the Leadership of  all Service Lines of the Greek Practice, Assurance, Tax & Legal and Advisory.  The Industries addressed are those of Financial Services, Energy and Utilities, Consumer & Industrial Manufacturing / Services (CIPS), Telecommunications, Media and Technology (TMT), Shipping, Public Sector as well as Postal and Transport & Logistics. He has served more specifically as Industry leader for TMT, Public Sector and Postal and Transport & logistics.
He started his career as a Management Consultant at PwC UK, London office where he has worked for 4 years. He was engaged with assignments regarding mainly in the Oil Retail & Downstream and the Energy market's unbundling in the UK, within the context of «Next Steps Initiative» servicing clients such as National Power, PowerGen and The Regional Electricity Boards. He has also worked in Kuwait and Bahrain for Oil Companies.
He continued his career in I.S Latsis Group of Companies in Greece, in the capacity of an Advisor to the CEOs, concerning reorganisation and technology initiatives of the Group especially in the areas of Shipping, Constructions, Petroleum and Energy.
He has rejoined PwC in 1998 and established the Technology Practice that he has led over the last 20 years, being responsible for all information Technology (IT) Advisory related Product and Services for PwC in Greece. He has cooperated with Management Teams of major Organisations and Public Utility Organisations (ΔΕΚΟ), and supported them to achieve their goals during important changes and transformation they underwent either due to the liberalisation of the markets and/or due to initiatives improving their operations and contributing to their cost savings strategy, in parallel with the introduction of digital transformation & new technologies.
He has also served as President and member of the Governance Body of PwC in Greece.
He holds a BSC in Mathematics (University of Athens) and an MSc in Analysis, Design and Management of Information Systems (LSE).
Spoken languages: Greek, English, French